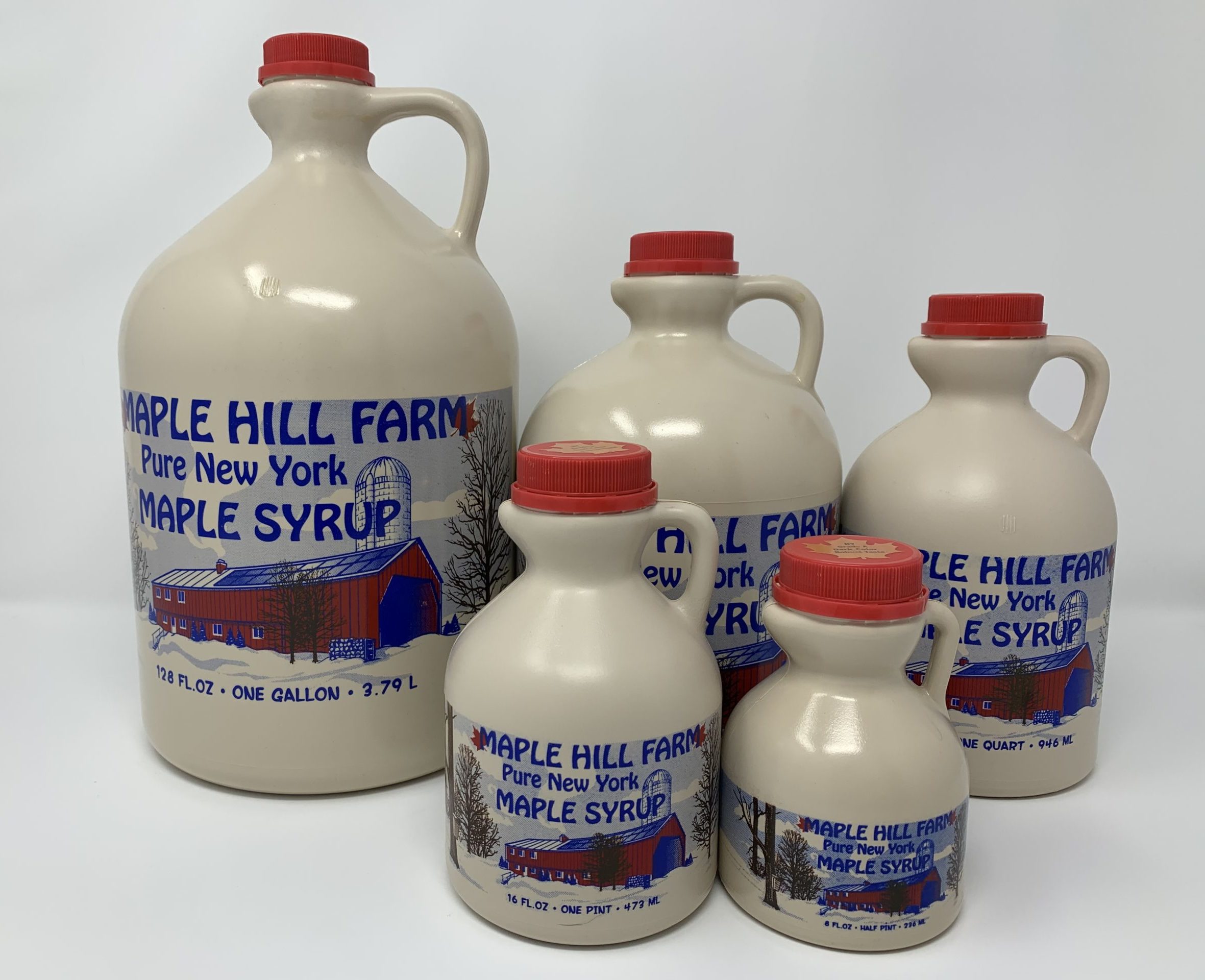 Pure Maple Syrup Jugs
100% Pure Maple Syrup in Plastic Jugs.
Available in 3 varieties and 5 sizes of
highest grade Maple syrup from Light to Dark Amber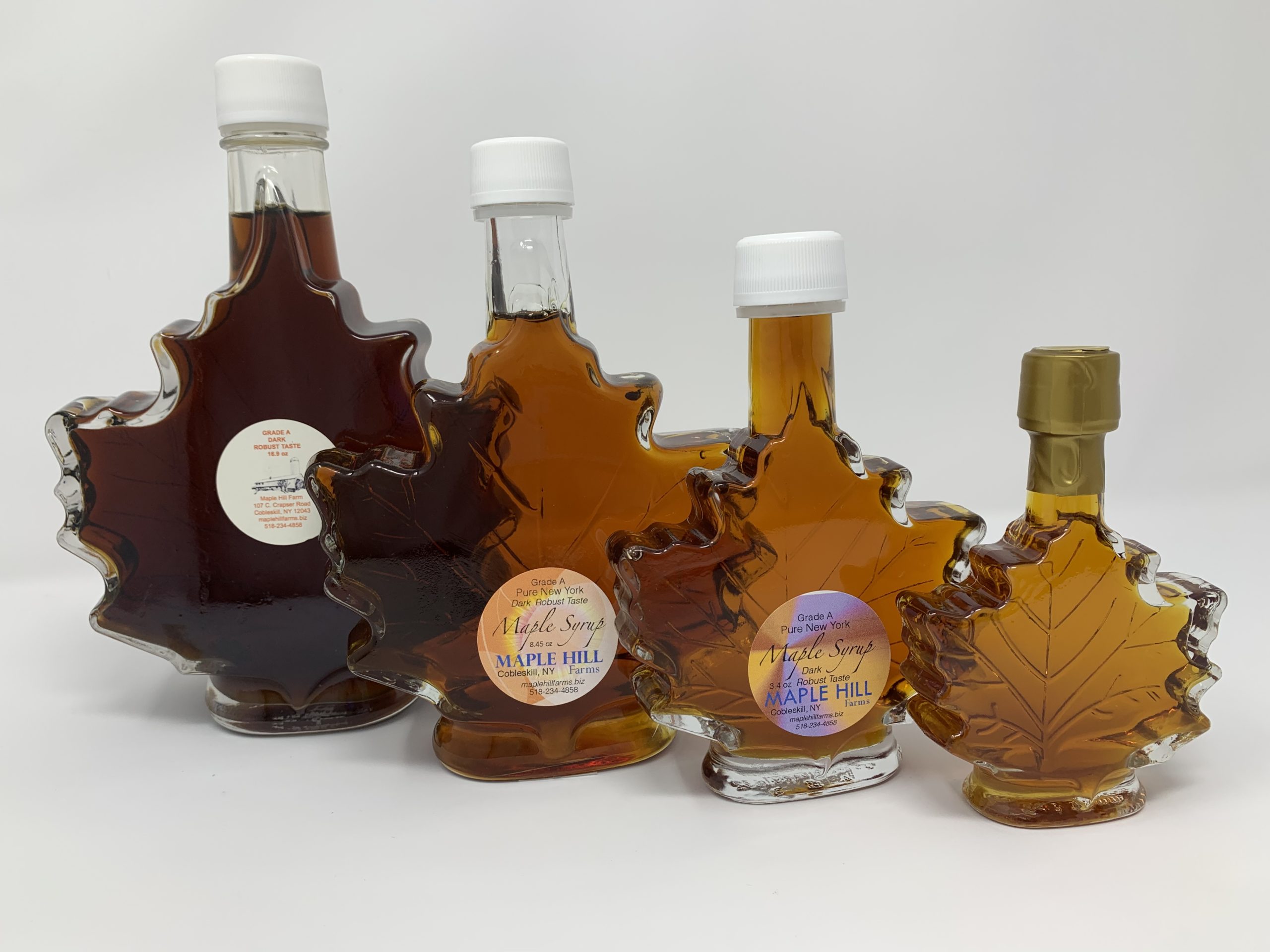 Pure Maple Syrup Glass Leaf Bottles
Pure Maple Syrup Glass Leaf-Shaped Bottle Filled with Medium Dark Color Robust Taste (most common flavor) Comes in a variety of sizes. Smallest leaf-shaped bottles makes great wedding favors.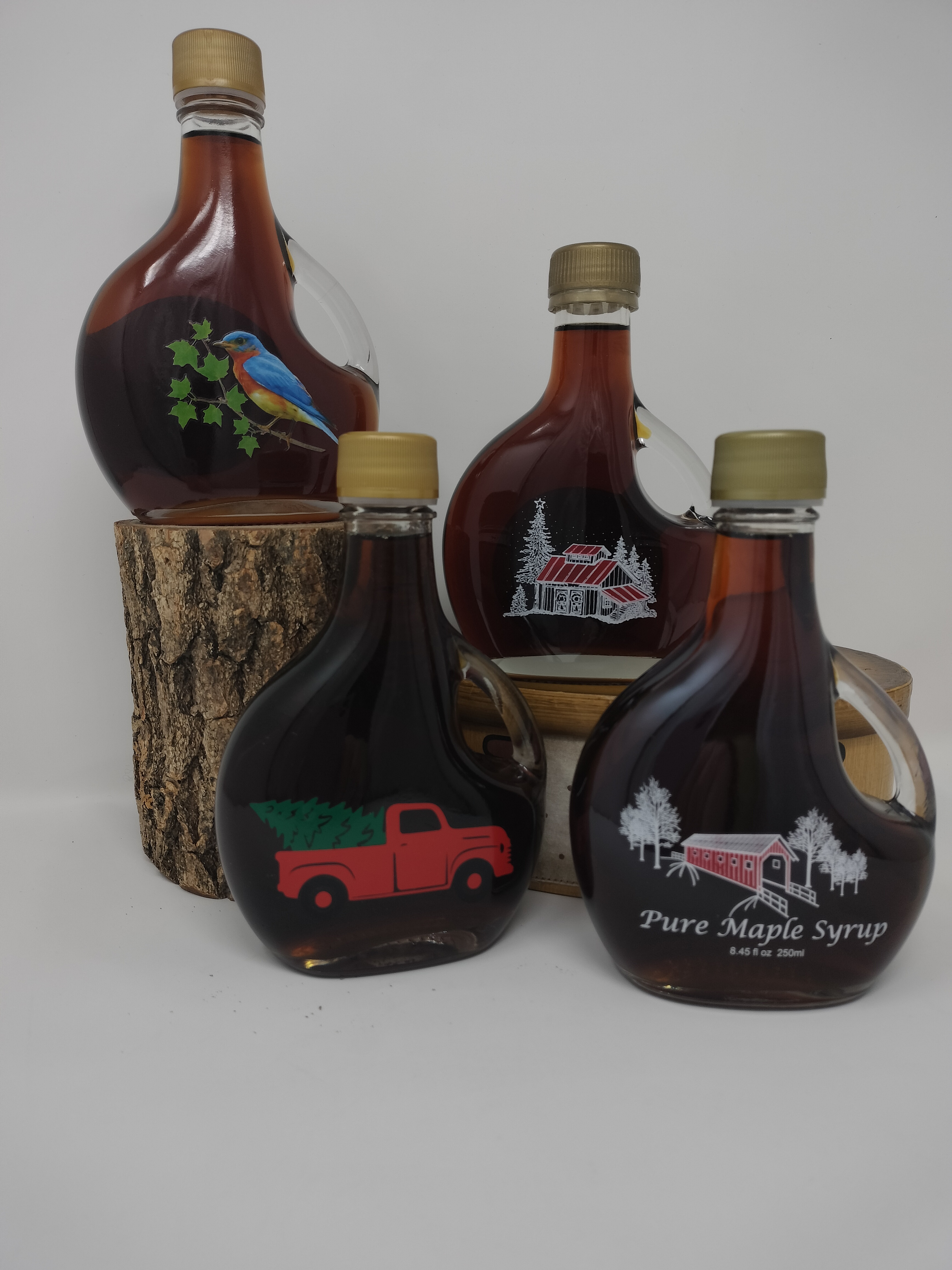 Pure Maple Syrup Basque Bottle
8.45 oz. Pure Maple Syrup, Medium Dark Color. Packaged in beautiful painted bottles.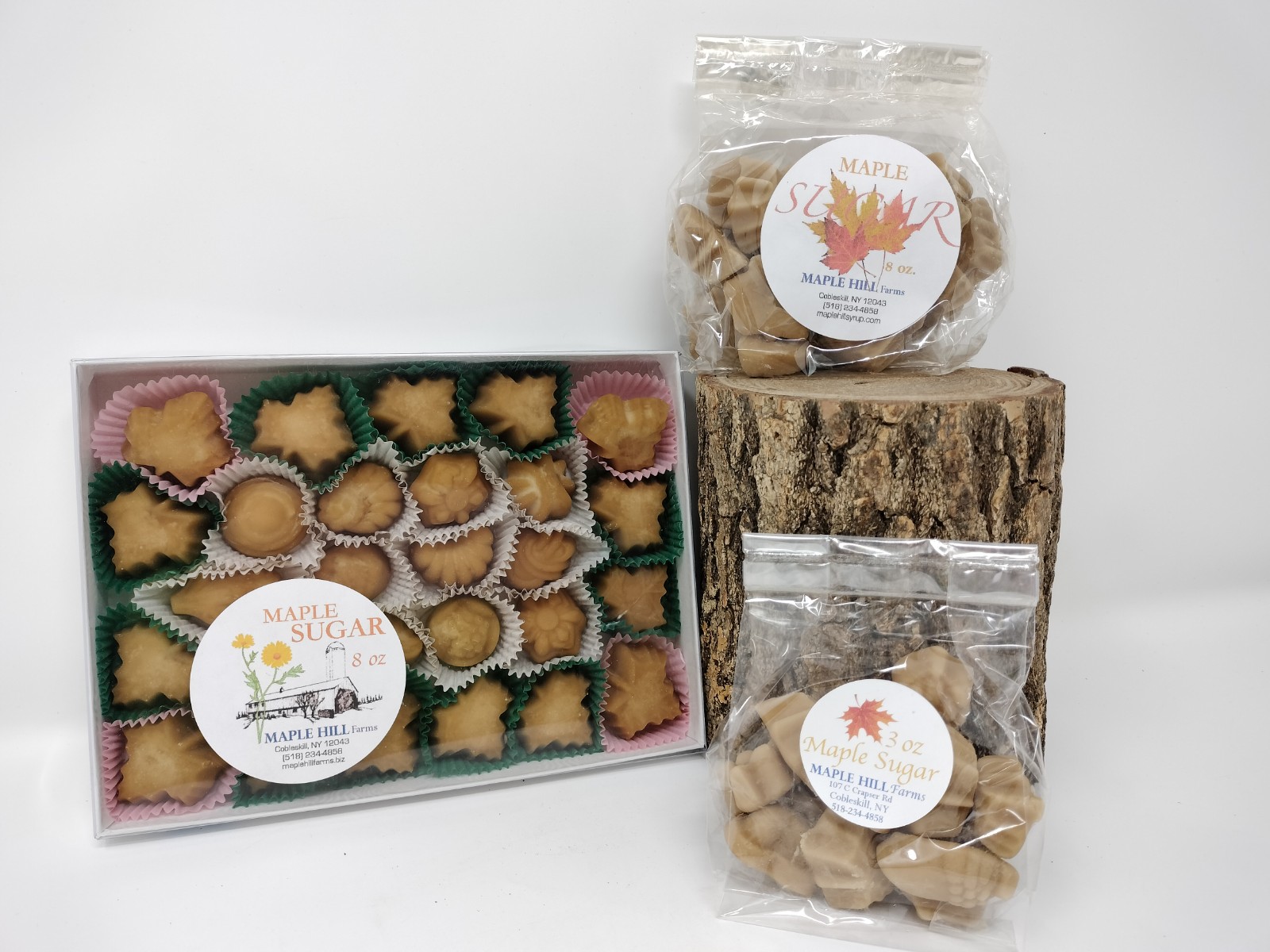 Molded Maple Sugar
Assorted Molded Maple Sugar sold in 3 oz gift bags and 8 oz. gift boxes. They make the perfect gift!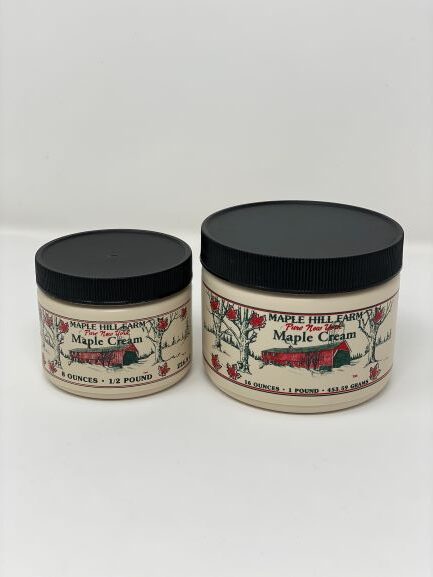 Maple Cream
A Perennial Favorite! Spreadable on toast, bagels, English muffins, pancakes, and more. May be used in coffee and tea for a sweetener. Delicious and sweet.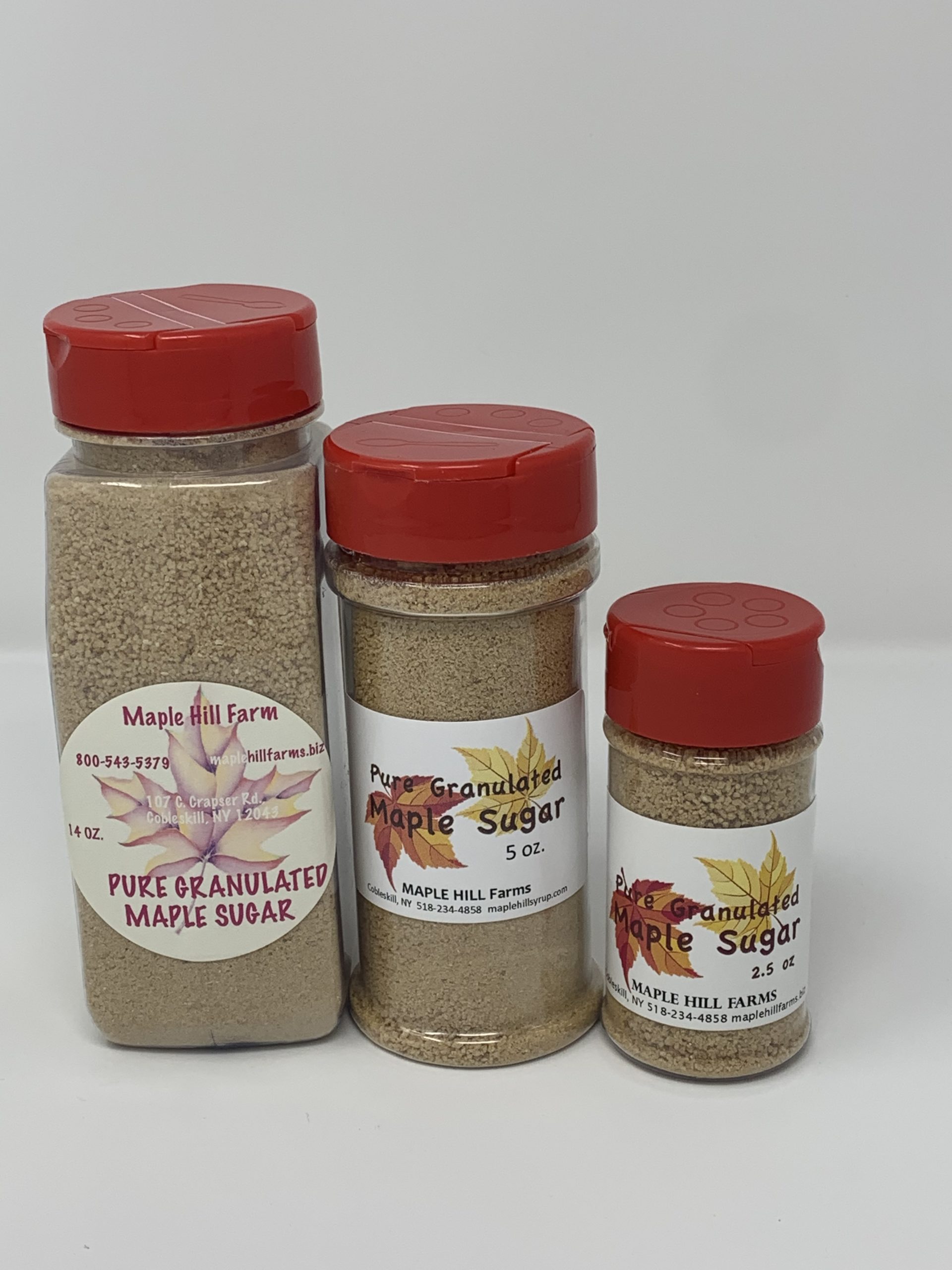 Granulated Maple Sugar
Has many at-home uses: Tastes great in coffee. Used to add a touch of sweetness to your breakfast cereal. Used for baking. Try sprinkling on your freshly popped, popcorn.
---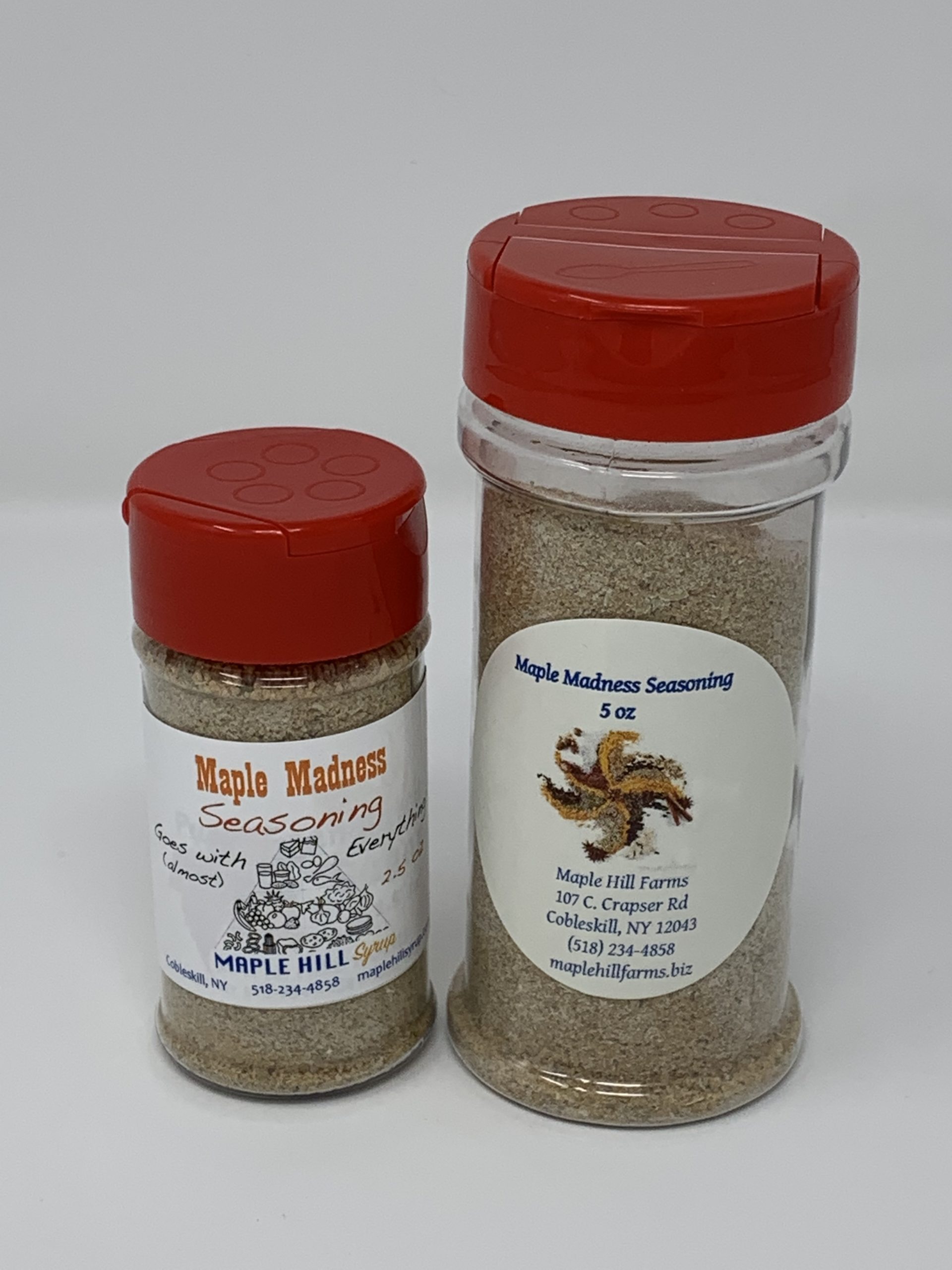 Maple Madness Seasoning
Use as a spice rub for poultry or fish, sprinkle on sauteed vegetables, or add to oil and vinegar for a salad dressing. Ingredients: Maple sugar, garlic powder, black & Cayenne peppers, parsley flakes, chives, sea salt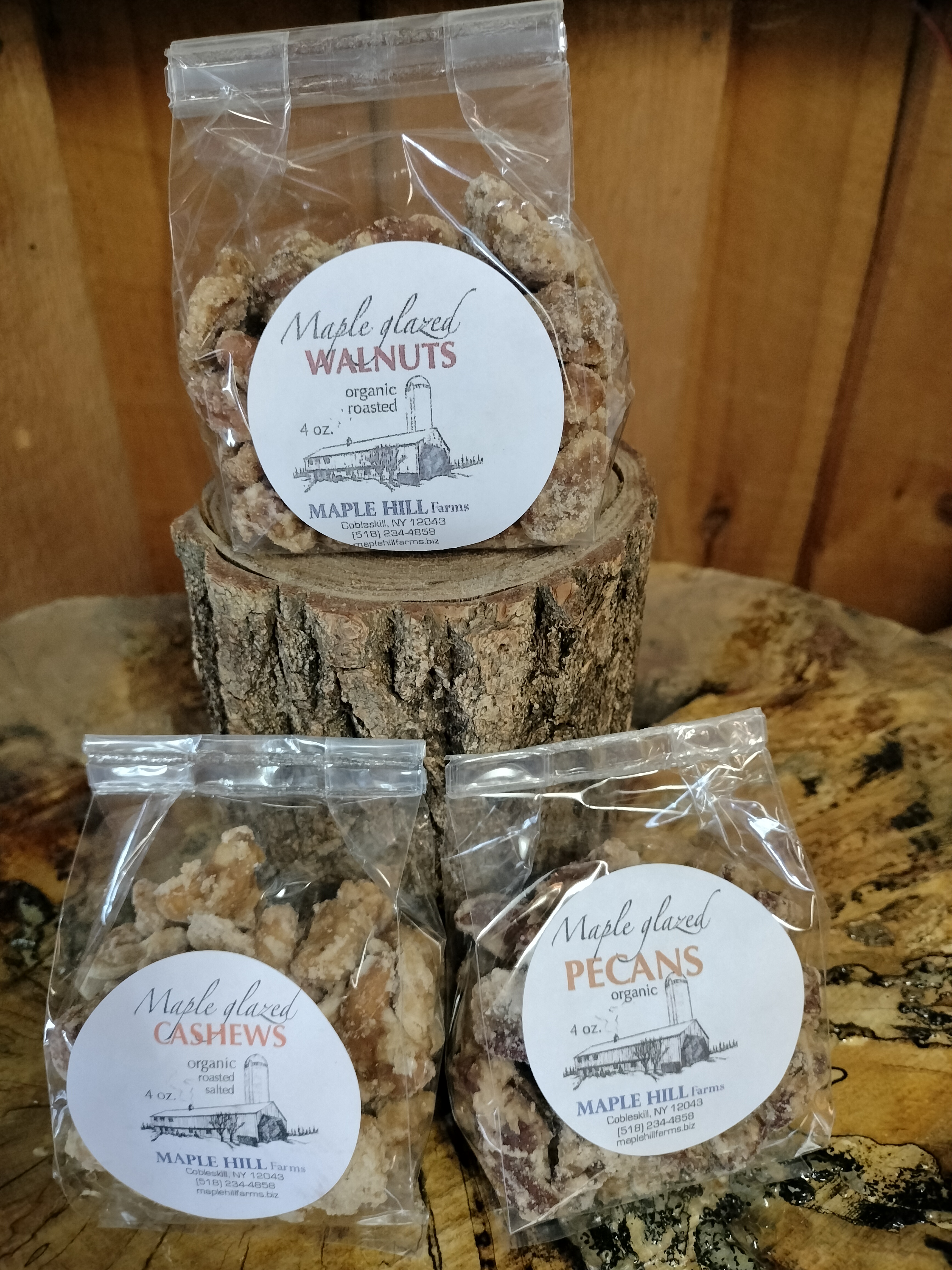 Maple Glazed Nuts
Maple glazed Organic Nuts. Available in Pecan, Walnut and Cashew. Nut-ritious and De-lishious!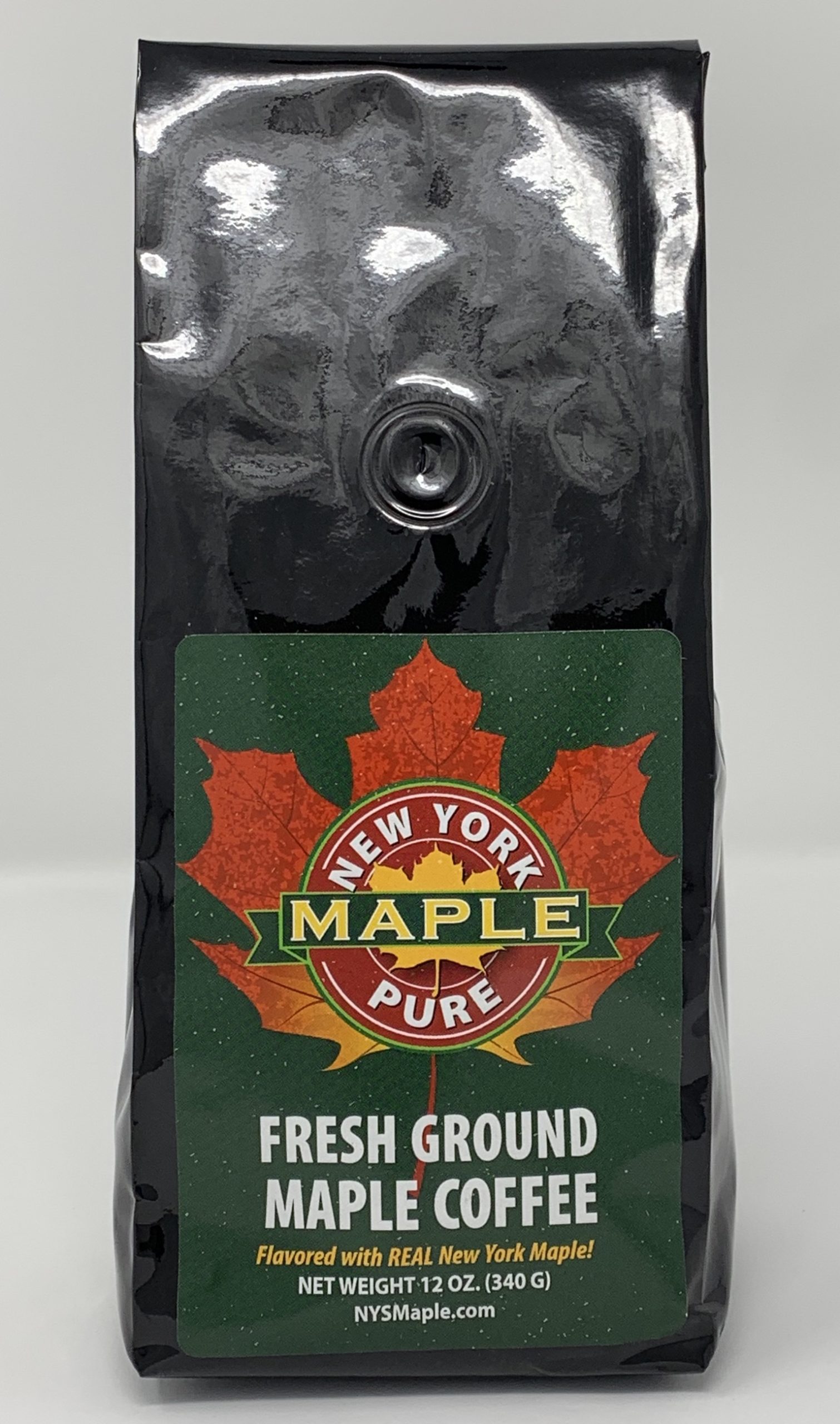 Fresh Ground Maple Coffee
Flavored with REAL New York Maple Finest Grade Arabica Beans selected. Product of NYS Maple
---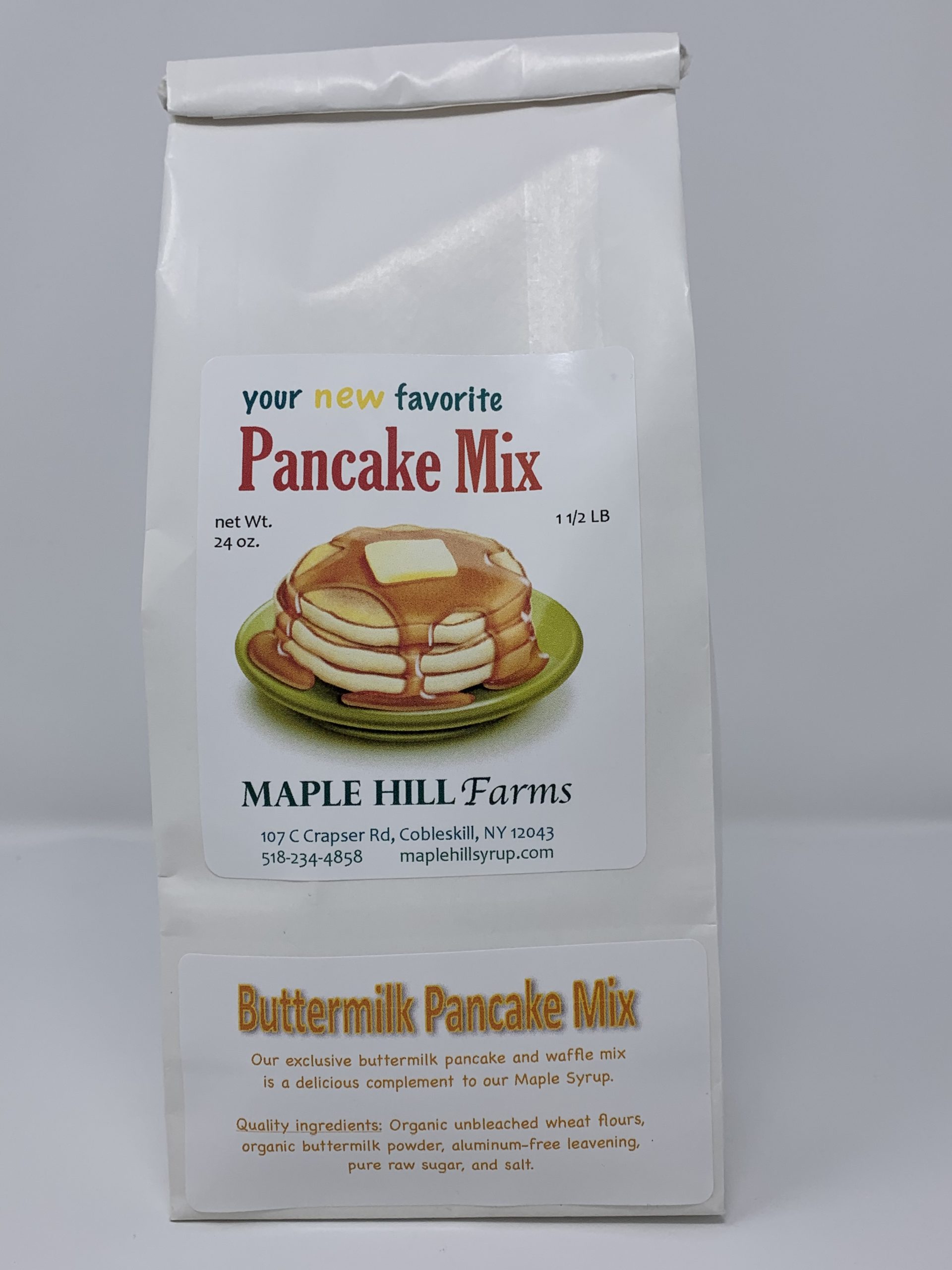 Organic Buttermilk Pancake Mix
Our exclusive buttermilk pancake and waffle mix is a delicious complement to our Maple Syrup. Quality Ingredients: Organic unbleached wheat flours, organic buttermilk, powder, aluminum-free leavening, pure raw sugar, and salt.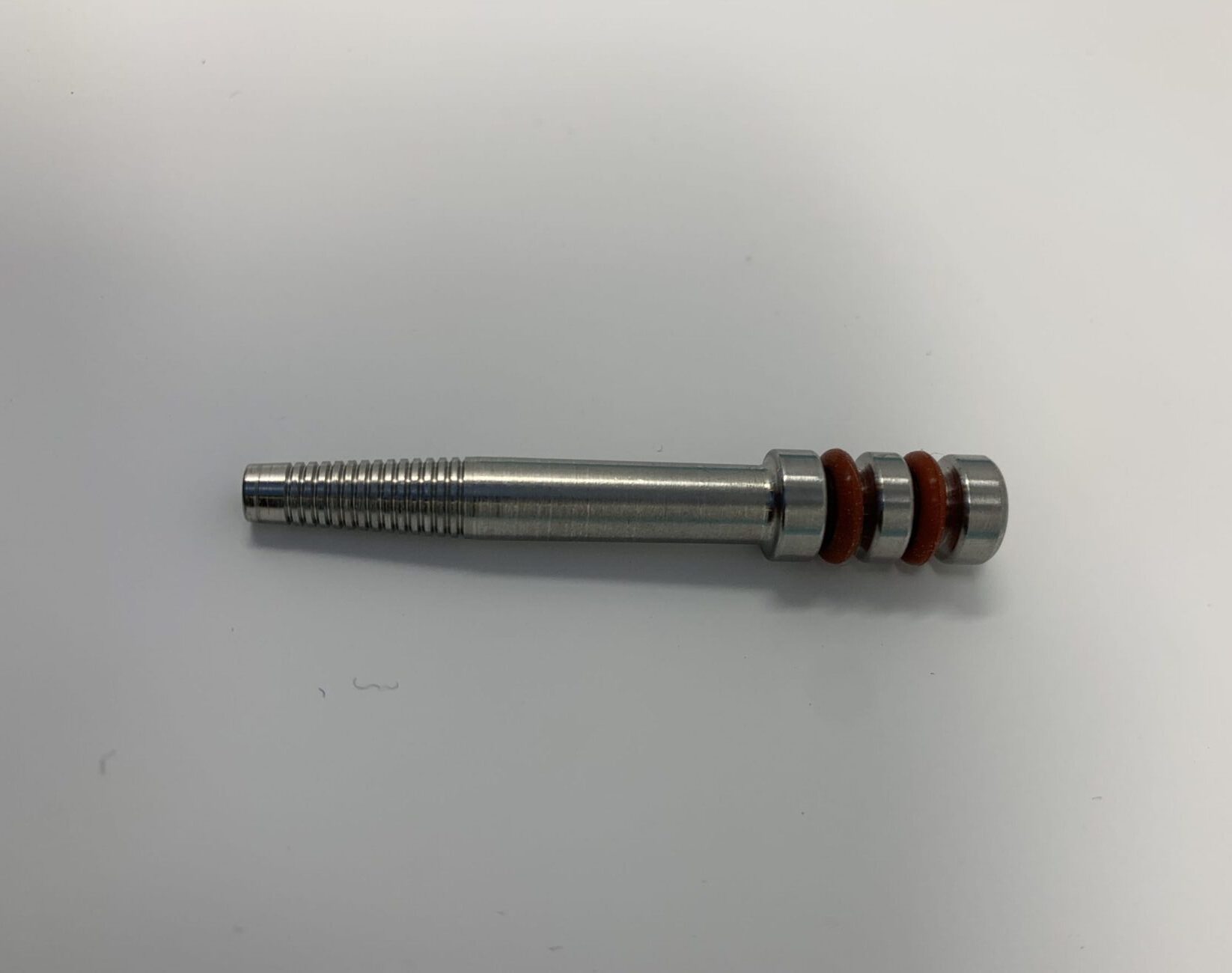 Maple Infinity Spile
Have you been searching for a sustainable way to tap without using the standard throw-away plastic spiles that are NOT environmentally-friendly and DO inflict longer-term damage to your trees?
Our stainless steel Maple Infinity Spile is the answer!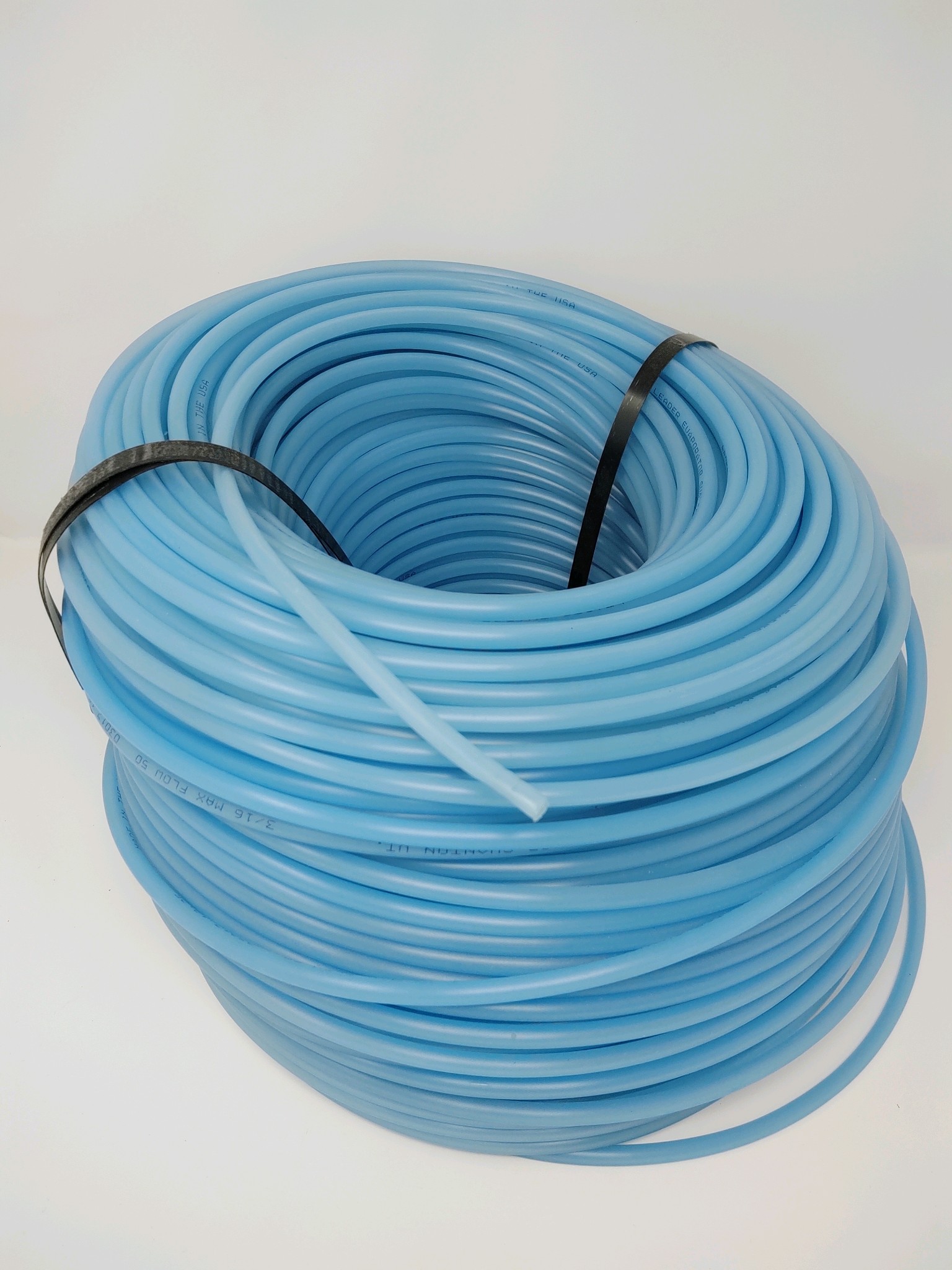 Tubing for Pipeline Systems
Lateral (semi rigid max flow grip) Drop LineTubing (Leader max flow flex) Sold in pieces, by the foot, or by the roll, based on your needs.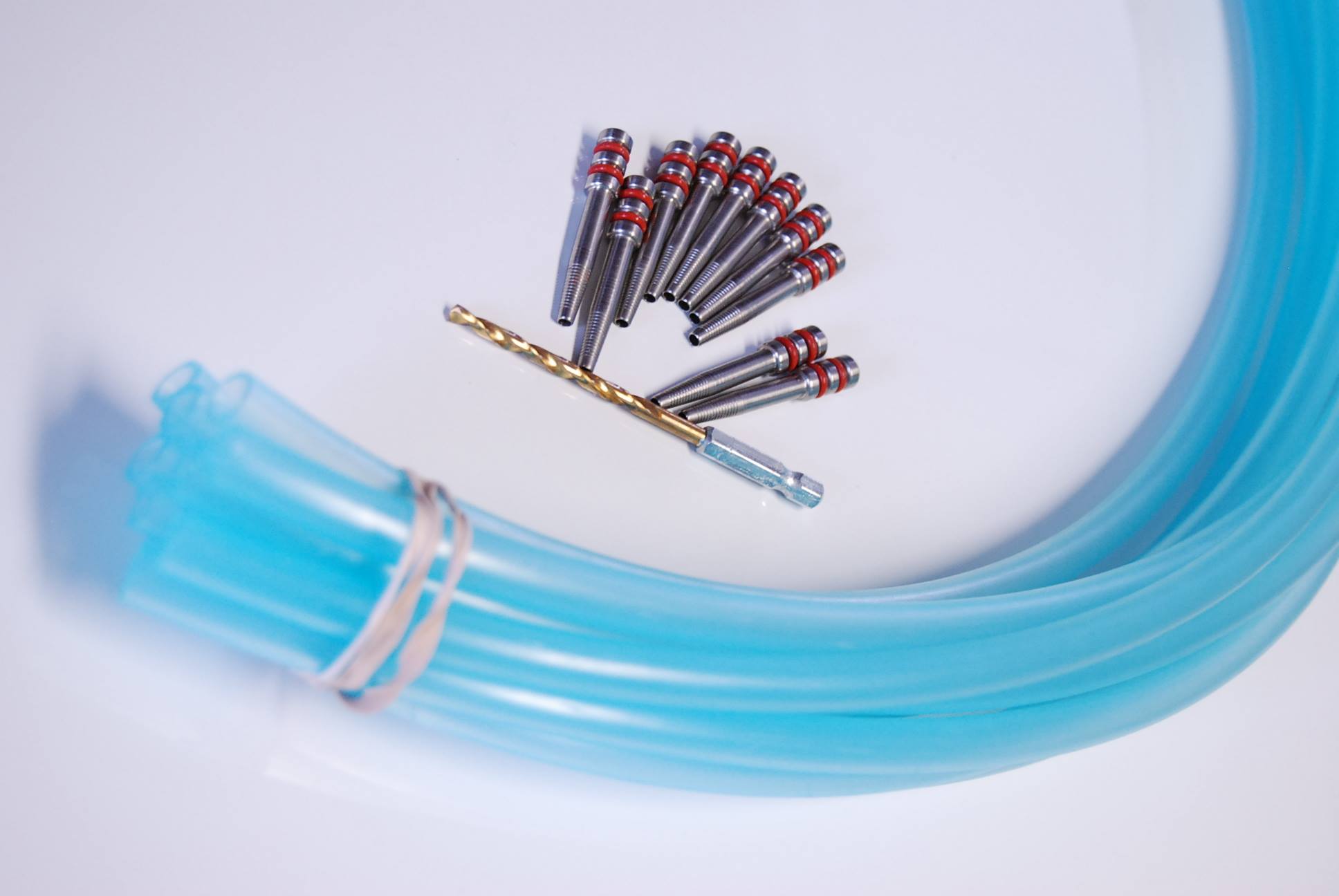 Tree Tapping Starter Packages
Starter Packages include Maple Infinity Spiles, 42″ drop lines and a 5/32″ drill bit. Starter packages come in 10, 30 or 50.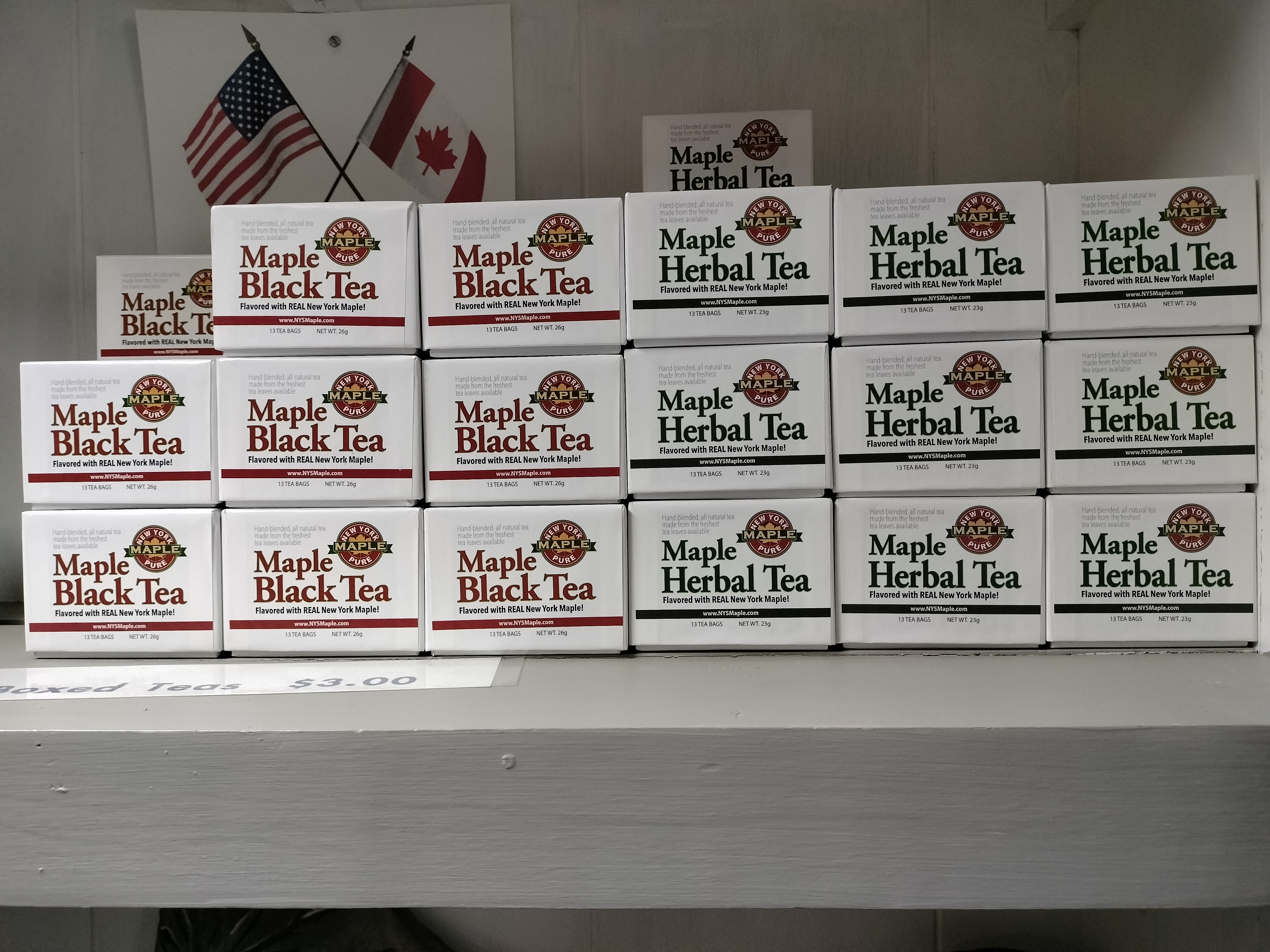 Maple Herbal Tea
13 Tea Bags of Natural Herbal Tea Flavored with Real New York Maple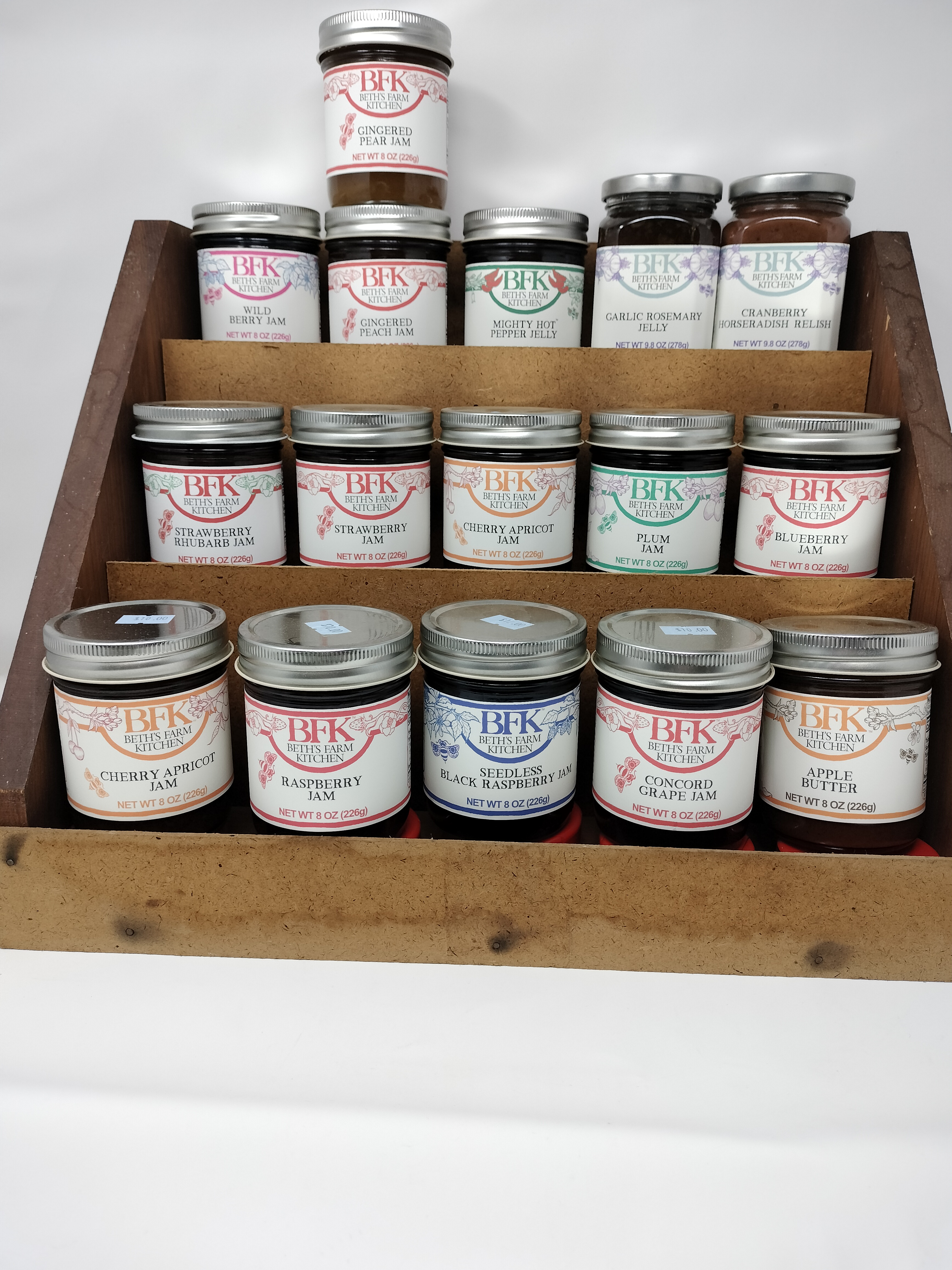 Fresh Jam
Hand-made, artisan jams by Beth's Farm Kitchen in Stuyvesant Falls, NY. Made with less sugar than most jams so all you taste is fruit.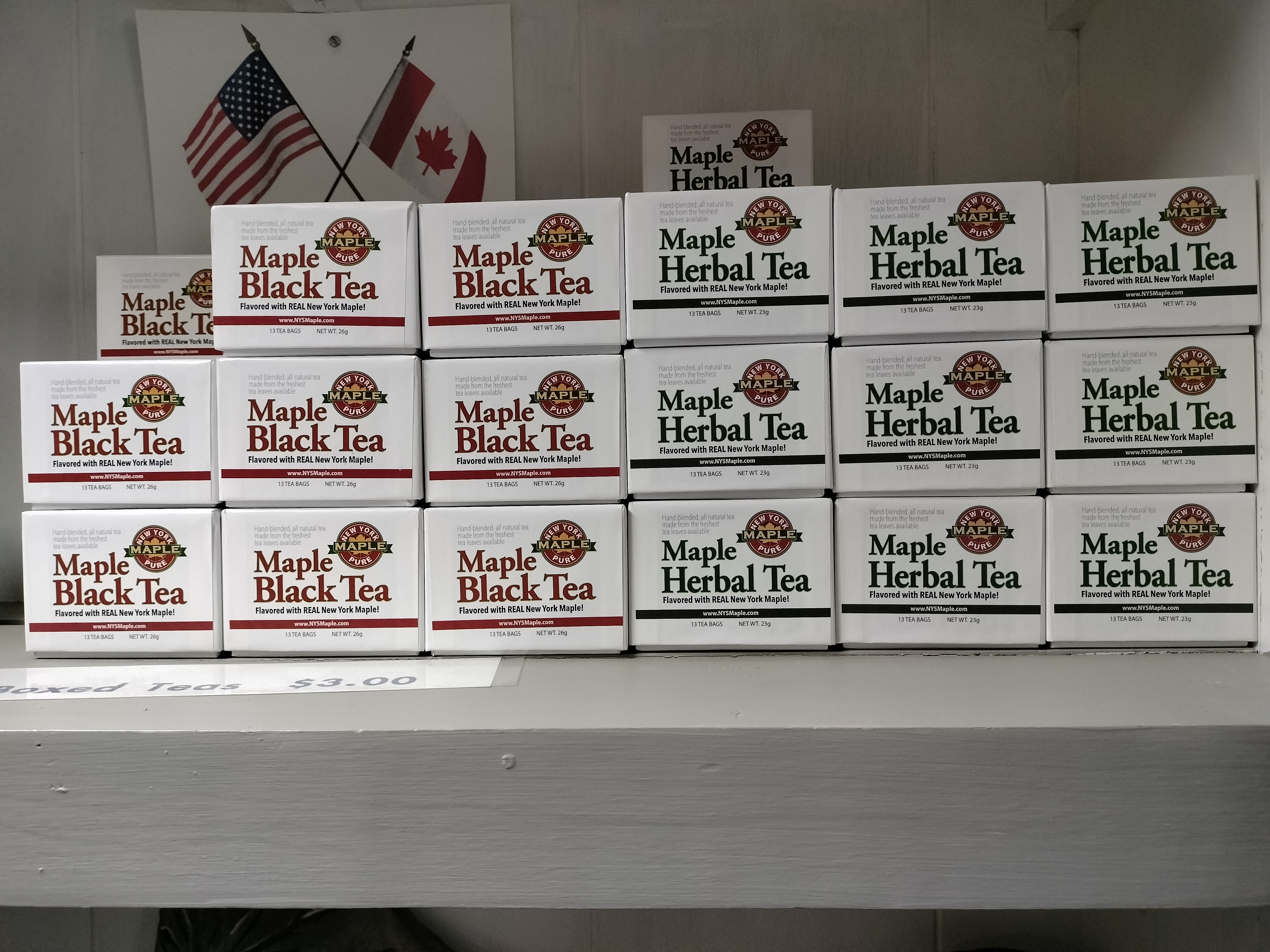 Maple Black Tea
13 Tea Bags of Natural Black Tea Flavored with Real New York Maple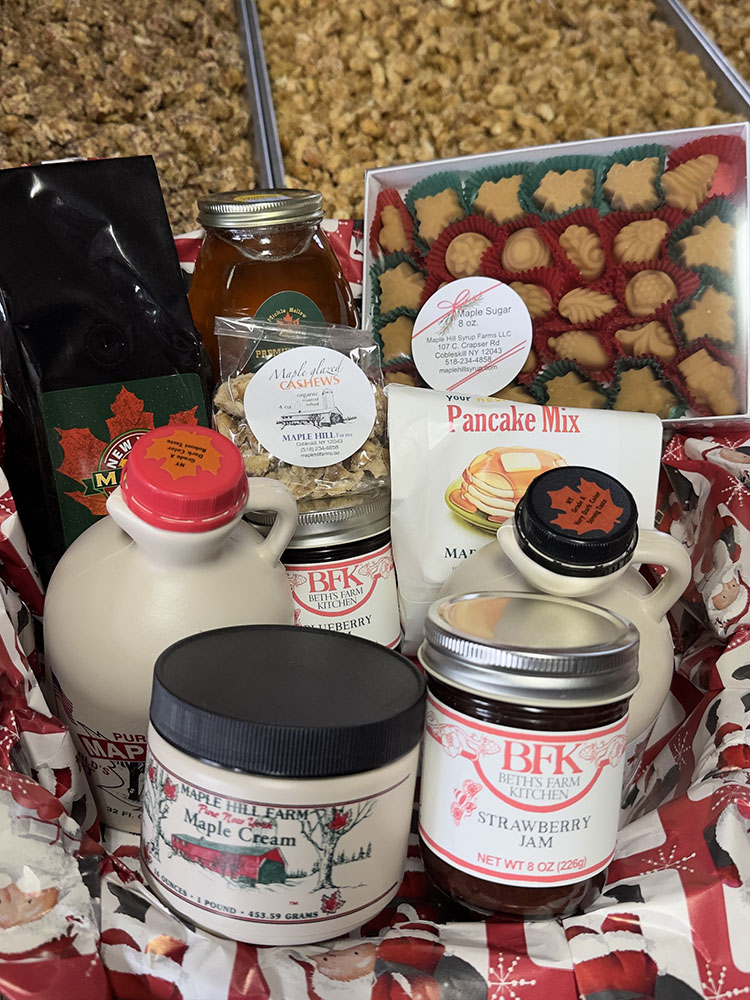 All Around The Table Box
2 Quarts of Maple Syrup, 1 Maple Coffee, 1 Pound of Maple Cream, 1 Pancake Mix, 8oz Box of Maple Sugar, 2 Jams, a 2lb Honey and a Bag of 4oz Maple Glazed Nuts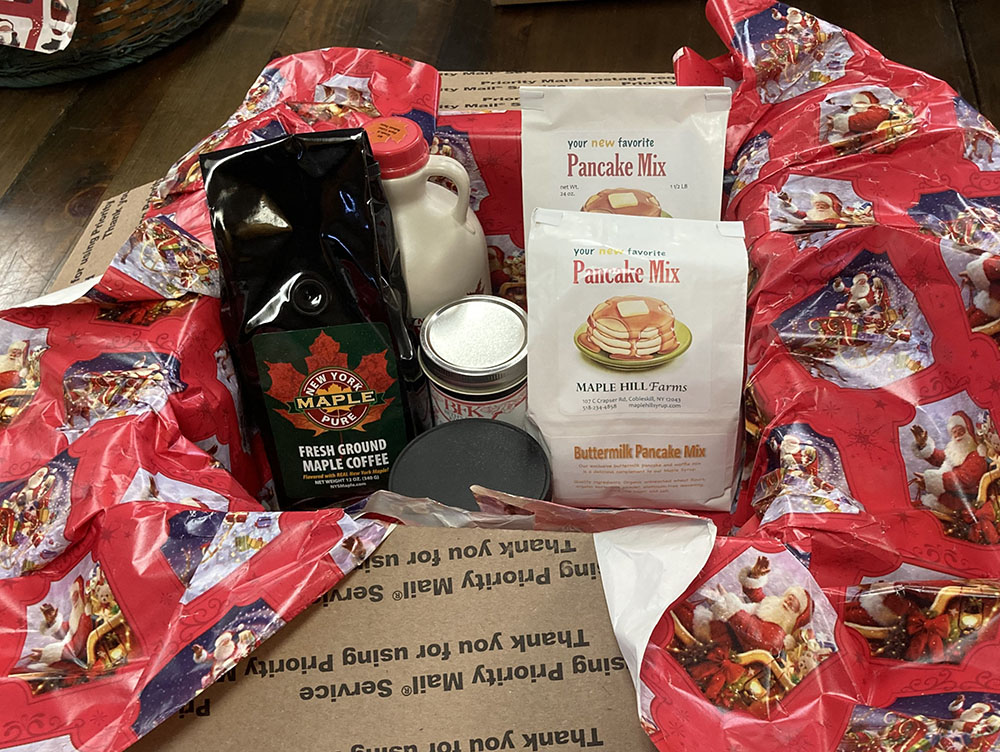 Jumbo Breakfast Box
2 Pancake Mixes, 1 Maple Coffee, 1 Pound of Maple Cream, 1 Jam and 1 Quart of Maple Syrup

Weekend Breakfast Box
1 Pancake Mix, 1 Maple Coffee, 1 Jam and 1 Pint of Maple Syrup